Good morning friends,
Today our digital journey takes you on a discovery of one of the most mysterious and powerful women of ancient Rome: Locusta.
Known in history as Rome's most cunning poisoner, Locusta is an example of how the ancient woman was not just a wife in the shadow of her husband, but could hold in her hands a lot of wealth and sometimes even the fate of the Empire itself.
If you are passionate about this topic, don't miss our special event on Sunday 25 April: "Women of Rome: Power, Sex and Politics in the Imperial Age" . We will tell you the stories of the many "Princesses of the People": blameless mothers, scandalous party-girls and cultured proto-feminists…
See also the full programme of special experiences for April.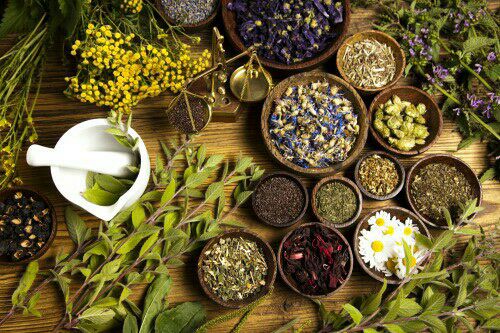 Locusta: the serial killer immune to poisons
Locust, who lived during the reigns of Emperors Claudius and Nero, is often referred to as the first female serial killer in history. Her story has come down to us through the authors Suetonius and Tacitus, two Latin historians who, although born after Locust's death, wrote down what was said about her, including many legends.
Born around 40 AD and originally from Gaul, she spent her youth in the countryside, where she learned the properties of plants, so much so that she was able to prepare poisonous potions and filters. 
It is said of her that she took small doses of her poisons every day in order to become immune to them.
The workshop in Rome and imperial clients
While still a teenager, she moved to Rome, where she opened a shop on the Palatine Hill. It was here that her fortune began and she became very popular, especially among the richer classes, who required her poisons to get rid of lovers or relatives.
Among her illustrious clients were Messalina, who, fed up with her lover Titus, decided to get rid of him, or Agrippina Minor, wife of Emperor Claudius. 
Agrippina was a very ambitious woman who wanted to bring her son Nero to power, but first she had to get rid of her husband without making it look like murder. And what better solution than to ask for help from the greatest poisoner in the Empire?
In 54 AD the emperor Claudius was served mushrooms, previously treated with poison. Locust also provided Agrippina with coloquintide, an herb that accelerates the effects of poison. 
The same herb was also used to soak the feather that the emperor used to tickle his throat and make himself vomit when he ate too much.
The murder, although well planned, aroused the suspicion of many: Agrippina managed to escape the charges but Locust was imprisoned.
Her friend Nero 
Nero, however, took her side. Agrippina's young son was in fact extremely grateful to Locust for helping him to come to power, but above all he still needed her to get rid of other political opponents and pretenders to the throne. 
Locust poisoned the young Britannicus, son of Claudius and the emperor's legitimate heir.
After she helped him kill all the pretenders, Nero covered her with gold and allowed her to open a school, where she could teach the properties and secrets of plants and herbs.
The legendary end of Locusta
Nero's suicide changed Locust's fate. The next emperor Galba condemned her to death, accusing her of having killed 400 people.
Her death became legend. 
Authors in fact tell us that, immune to all her poisons, they had to look for another way to execute her. According to some, she was raped by a tame giraffe and then mauled by several wild animals. Can you imagine such a death?
There are those who say that she was actually strangled and then her body was burnt at the stake, to make sure that her witch-like soul could not be saved.
If the story of Locusta's life has enchanted you, don't miss our special event "Women of Rome: Power, Sex and Politics in the Imperial Age". We will tell you about the lives of dozens of great female figures who not only shone in the spotlight, but behind the scenes or in the front line, influenced the fortunes of the world's capital.
Info and booking: 
_ write a message to: +39 351 543 8639
_ write an email to: romaeat@yahoo.it 
See also the full programme of special experiences for April.
Until the next digital journey!
0
Read More