Live an experience with us from the comfort of the sofa
Ready, set…go!
The beginning of spring always brings a lot of energy, creativity and…surprises! At the end of every experience with you it is very difficult to say goodbye. So we thought: why not stay in touch?
How? Reopening our blog! 
We know what you are thinking…Like archaeologists, we are pen and paper people: we love to travel with a map in our backpack and a compass. But we love challenges: have you ever rebuilt a jar of a few "thousand" years ago? So we can try to be more technological!
Pencils and papers down: our hands on the keyboard and you get ready to go. We will give you a unique experience!
But let's start with order. 
Who are we?
First of all: we are Roma Eat team.
For those who don't know us, we are a group of friends: we met along the corridors of the university.
The idea came from four of us during a really adventurous experience: a snowshoe hike on the beautiful snow-capped mountains. Yes, our creativity has a strange timing.
The magical atmosphere of the place led us to think about the Roma Eat project: share love for our city and make it known in an authentic and immersive way. How? Through our eyes, living a day like true Roman. 
The recipe? The combination of the culinary secrets of Rome and its historical and cultural beauties.
This is how Roma Eat Food&History Experience was born.
A small family of archaeologists who want to share with the world their passion for history and love for food. The authentic one though! The idea is to hand down traditions and support local family activities. And all while respecting the environment.
Our blog
What are we going to talk about?
Well, what we do best: exploring and eating. We'll take you to secret corners of Rome, we'll discover tasty recipes together… in short, you'll become a perfect Roman.
So perfect that you'll speak Italian without problems, preparing the perfect cappuccino.
We are very excited to start this new "digital journey" with you.
Leave us a comment below or even a simple "buona fortuna" ("good luck").
Stay tuned!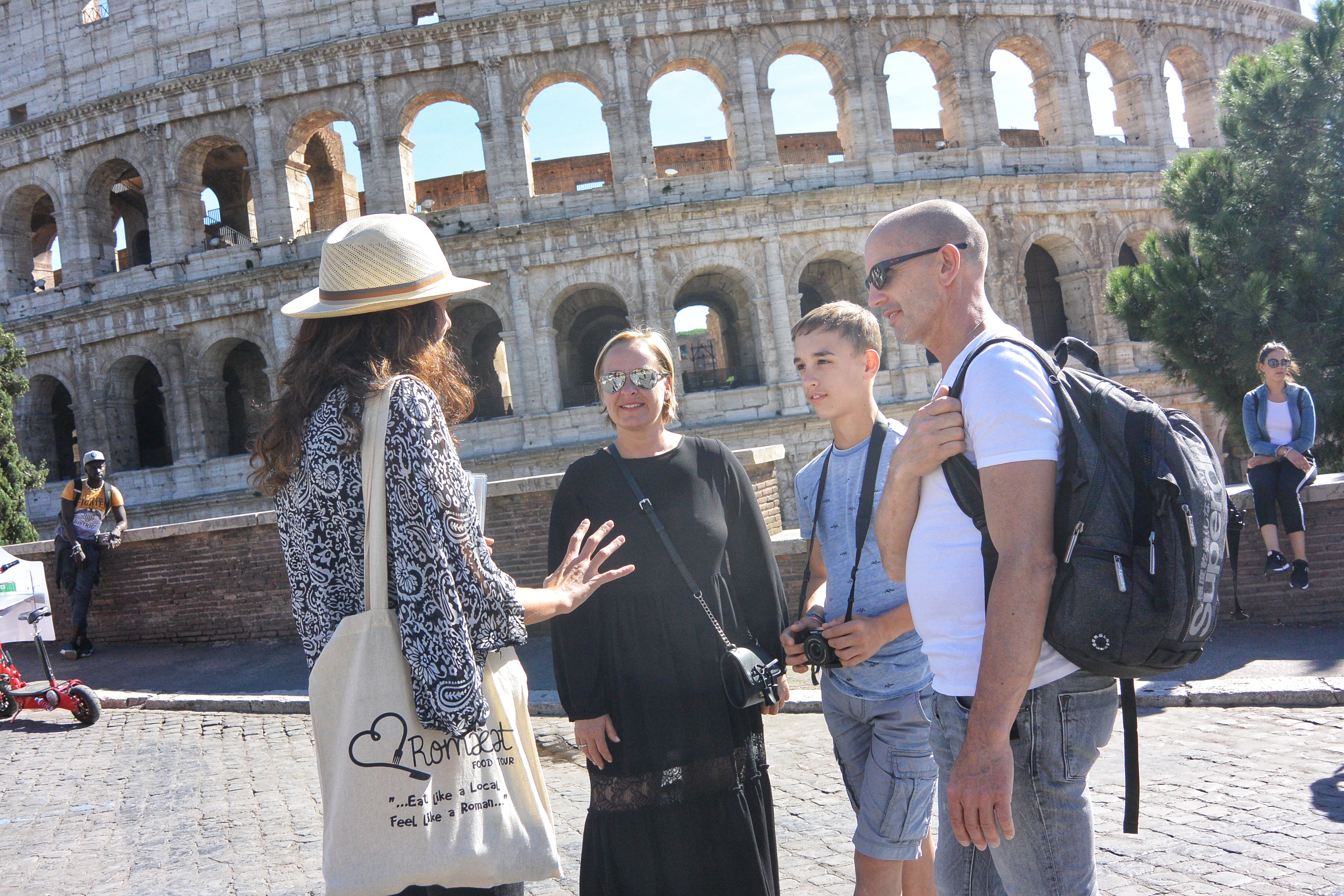 0