1: Be prepared for public transport.
Or, if you're driving, get ready for the Italian traffic. Each city in Italy has its own public transport system that usually includes buses, trams or metro. It's a good idea to read a little about how to get around the city you're visiting if you want to depend on more than your two feet. Doing some research can also save money as many cities offer a day pass. As for the train system, it connects all the major cities and several smaller ones. 
Also, even if you do not have a car, do not be afraid. In many Italian cities there are now car sharing services. You won't even have to think about paying for parking!
If you love cycling, in Rome there are many bike paths that you can find. Cycling among the colors of autumn is magical and green.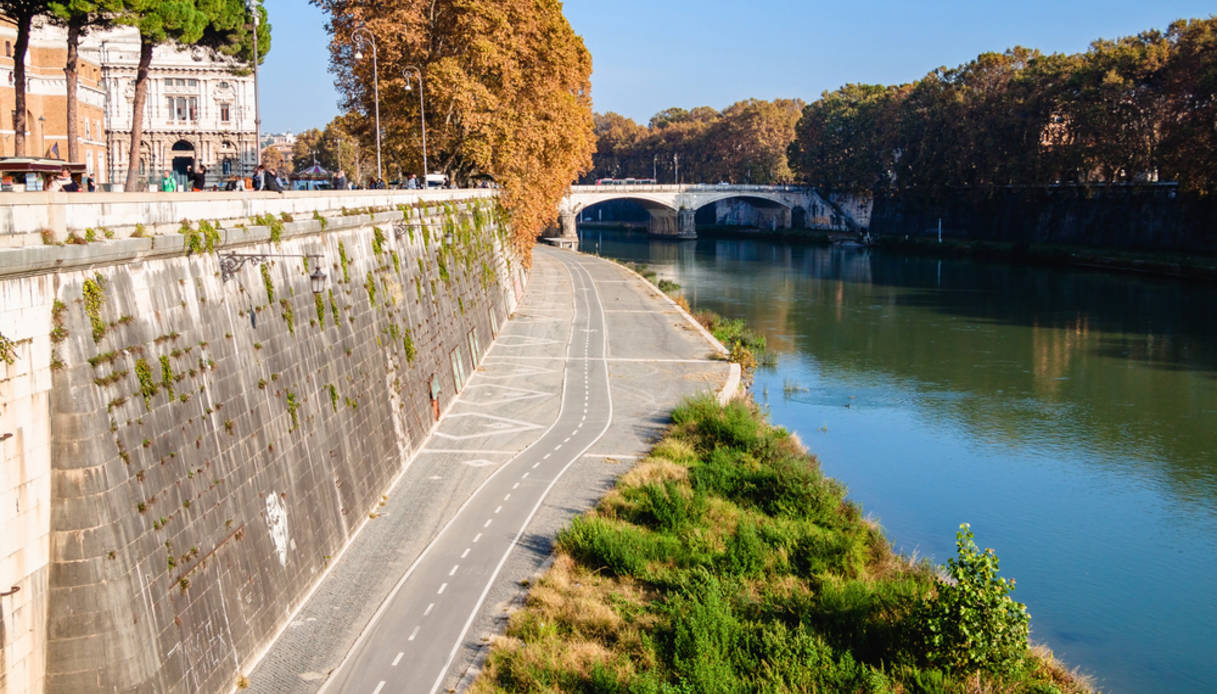 2: Have reasonable expectations for where you can go and what you can see.
By keeping your travel itinerary within reasonable bounds and leaving free afternoons to wander at will, you'll find that you can prevent yourself from becoming an overwhelmed tourist. I know, there are just too many places to visit in Italy and too many interesting sites, museums, shops, and restaurants in each of these cities. But before you go, siphon off the most interesting places onto your must-see list, and in the spaces between allow yourself the luxury of discovering Italy as it comes.
Simply getting lost in the streets of the city you can find treasures and magnificent secret corners.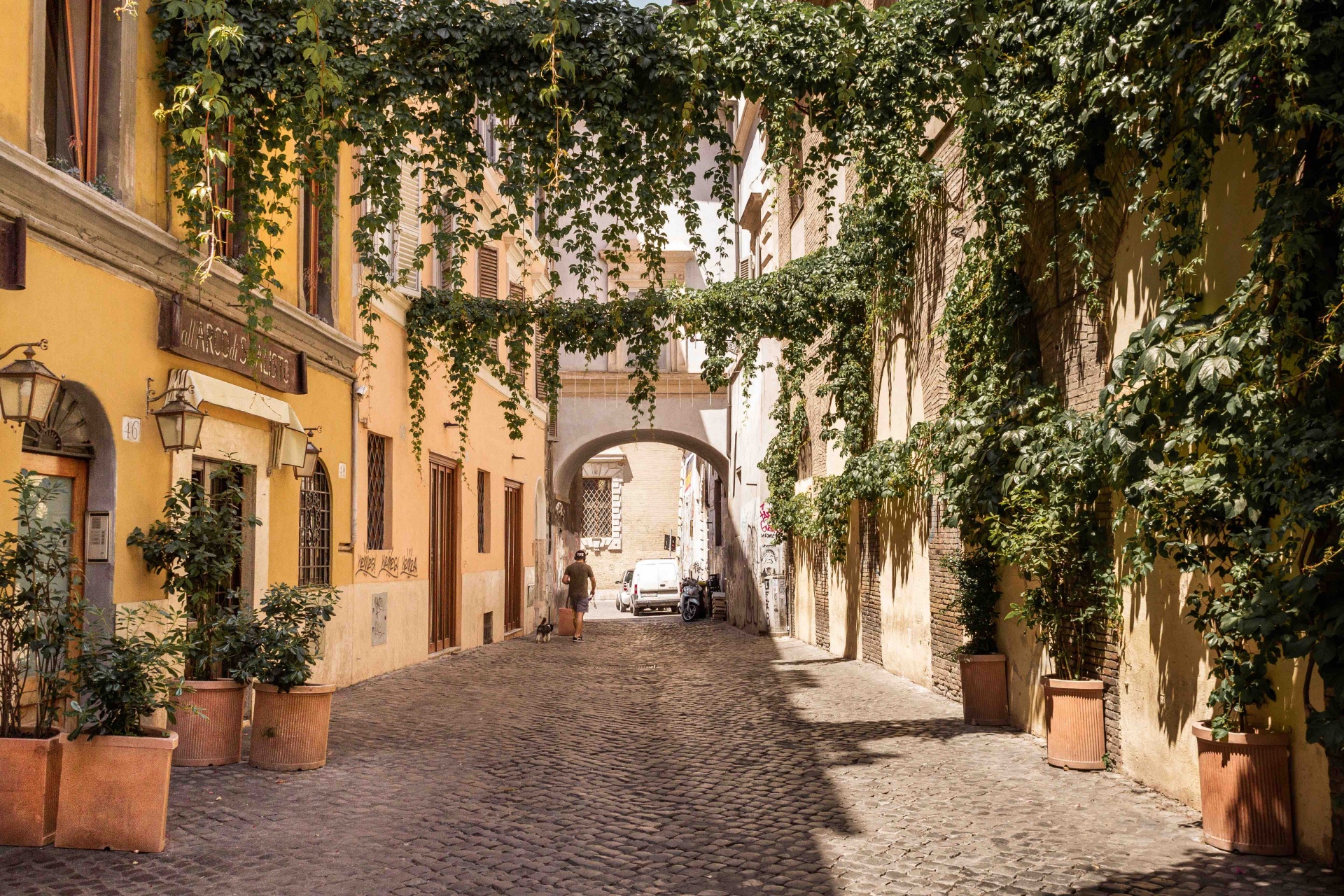 3: Get off the tourist trail!
It isn't only Florence, Rome, and Venice. Small towns throughout every region are lovely places, and a visit to them is a sure way to see what Italy is really like. Slip into any town's main square at about 5 pm and watch the locals as they enjoy their daily passeggiata.
Go where the locals go! In this way you can totally immerse yourself in the local culture.An example? Visit the oldest district of Rome, enjoying the best of street food in our company!
4: Know busy times from slow times.
Avoiding the metro at rush hour and the Colosseum on Sunday mornings is a key way to making your trip to Italy more enjoyable and less stressful! Also good to know whether the restaurant you've been dying to try requires reservations. Restaurants are busiest between 1 pm and 2 pm for lunch and the busiest hour for dinner is 9 pm.
5: Learn a little about Italian regions.
The regional differences between Lazio and Campania are a joy to explore and can add depth to your trip to Italy. The best way to discover a region is to stay in an agriturismo, which is most often in the countryside. Agriturismo usually also offers regional fare produced on-site, and the owners are often happy to talk about where they live and why it is the best region in Italy.
6: Pack appropriately.
The last thing you want to do is to lug a heavy suitcase up a hundred stairs in Amalfi or over the jittering cobblestones of every Italian city. Always pack less than what you think you need, as you will probably do some shopping while you're here! Also, watch the weather. Though the temperature remains steadily hot in summer and cool in winter, be prepared for flux if you're coming in autumn or spring. And do know that it does get cold—shorts are impossible during winter!
7: Shop at the markets.
Italy is known for its food and part of the pride Italians have for their cuisine comes from its simple ingredients. So what better way to get to know Italian food than to be exposed to its building blocks? At the markets, great bunches of intertwining cicoria sit besides pyramids of round artichokes in winter; while in summer the glistening or marbled eggplant and the various coloured fruits will have you salivating. If you're a real foodie, one of the best travel tips for visiting Italy is to NOT miss the markets – they are definitely the best places to discover how locals eat and shop (and get a snack for yourself!).
In Rome, visit with us the biggest market in Italy!
8: Pick up some Italian.
Many Italians in the large more touristy cities speak English, but a sure way to win an Italian's favour is by speaking a few choice words in their language. Italian is a language of nuance and flourish, traits that are appreciated when foreigners try their hands at them. If you know a little French, Spanish, or Portuguese (or even better, Ancien Latin!) then you won't have much trouble at all. A good trick is to listen to the pronunciations of the Italians around you and try to mimic it. Extra points are awarded for correct gesticulations!
Follow this travel tips and for sure you will have an amazing holiday visiting Italy! And most of all – have fun while traveling! Don't let the little challenges take away from the sites, smells and sounds of the Italian culture!
Let us know what you think in the comment below!
Until the next digital journey
0