In this tough period of pandemic crisis we learned, or maybe re-discovered, the importance of spend some quality time at home, even alone or with our beloved.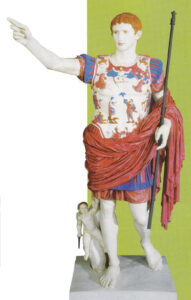 We, the whole Roma Eat team, are missing the possibility of staying out with people discovering the city together, but we are finding new methods to feel more "near" to our past and future guests. For this reason we created a little gift for you, a good way to spend some time dreaming about Rome and learning some interesting stories while having fun.
Click here to download your totally free Special Gift, entirely created by Roma Eat team.
Are you ready to test your knowledge about Rome, or to discover 5 unknown anecdotes about wine, while kids are are drawing the statue of Julius Cesar? Would you like to organize a culinary challenge with an historical recipe? Have fun and, at the end, prepare to become a real Roman Emperor.
Enjoy and… Let us know if you liked it 🙂
0